---
JUNE 2011
---
07/04/11 - Catch-Up Post – Well, I finally posted the diary entries for the cruise and the Arkansas trip; however, those aren't the only things we've been up to the past couple of months. We finally arranged an event at A Piece of Work with Nina - we all had a good time attempting to act like real artists.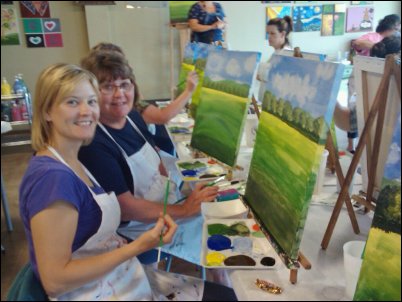 Susan and I have been putting in some hours watching the backyard mature. The pond is looking fuller and the grape vines on the back deck were a bumper crop this year - just ask the birds and raccoons!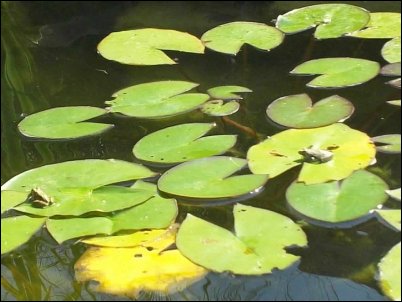 Dave Golden and I started a new batch of wine. It is kind of a combination of Merlot, Peach, and Mango - if anything it will certainly be fruity. We hope to be able to taste the end result within the next month.
After enjoying the quick snippet of Broadway on the cruise ship I simple had to snag some tickets to see Chicago at Bass Hall - the show was excellent. Finally, but not necessarily most recently, Rebecca and Jeanne introduced us to Amphibian Stage Productions. We've lived here 10 years and never realized this venue existed (which is a shame because I've heard nothing but good things about them since). We're scheduled for our first show in July, but R&J invited us to a charity dinner they won at an auction benefiting the theatre. The food was prepared by one of the theatre employees, but I could have sworn it was prepared by a master chef - delicious!